Product description
TEST KIT OXYGEN/HYDRAZIDE DEHA is suitable for measuring oxygen/DEHA levels in boilers. Designed to accompany oxygen scavenger HYDRAZIDE.
Boiler testing pack:

• TEST KIT OXYGEN/HYDRAZIDE DEHA

• TEST KIT PHOSPHATE (high-pressure boilers)

• REAGENT PH-PAPER 0-14
Directions for use
1. Fill both cells with 10 ml of clean sample. (See Notes.) Place one cell in the left side of the comparator to act as blank.
2. To the other cell add 6 drops DEHA Test Solution and mix. Then add 1.0 ml (25 drops) DEHA Indicator Solution and mix.
3. Place the cell in a dark area and wait for 10 minutes.
4. Rotate disc until colour match is obtained. Record disc reading.
Reference data
Notes:
1) If samples are turbid, filter before testing using GF/C filter papers.
2) If the sample is left in the light during the development period, higher results will be obtained.
3) Other oxygen scavengers can be measured, simply multiply the result by the factor listed:
Carbohydrazide x 1.3
Hydroquinone x 2.5
Erythorbic acid, Methlyethylketoxime & Mekor x 3.5
Dilution information :
If the colour obtained on a 10 ml sample of treated water exceeds the highest colour standard on the disc, repeat the test on a diluted sample multiplying the result by the dilution factor. When diluting you must add untreated water (DEHA free) to the sample to ensure that the sample size is 10 ml before adding reagents. You must also dilute the blank cell to get a true result.
0 – 0.5 ppm (0 – 500 ppb) – Take 10 ml of treated water – Direct read
0 – 1.0 ppm (0 – 1000 ppb) – Take 5 ml of treated water and 5 ml DEHA-free water – Reading x 2
0 – 5.0 ppm (0 – 5000 ppb) – Take 1 ml of treated water and 9 ml DEHA-free water – Reading x 10
DEHA mg/l (ppm) = Disc Reading
Test Kit Oxygen/Hydrazide DEHA contents
• 1x DEHA disc (0 – 0.5 ppm)
• 1x Comparator
• 1x 10 ml Square Plastic Cell
• 2x 30 ml DEHA Test Solution
• 1x 65 ml DEHA Indicator Solution
Features & Benefits
Includes Comparator & DEHA disc (0 – 0.5 ppm)
Easy to use
Reliable & accurate results
Easy management & storing design
Uniform reagent consumption
Reagents in excepted quantities making the kit normal-post sendable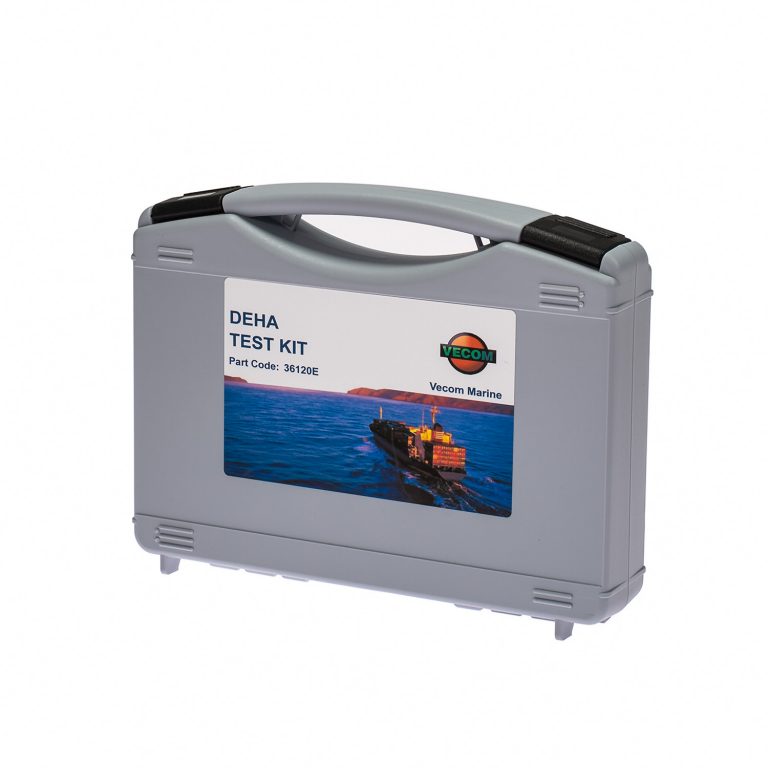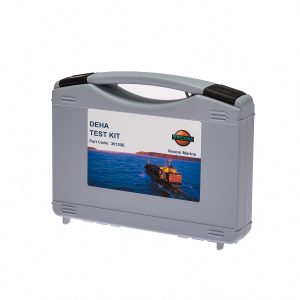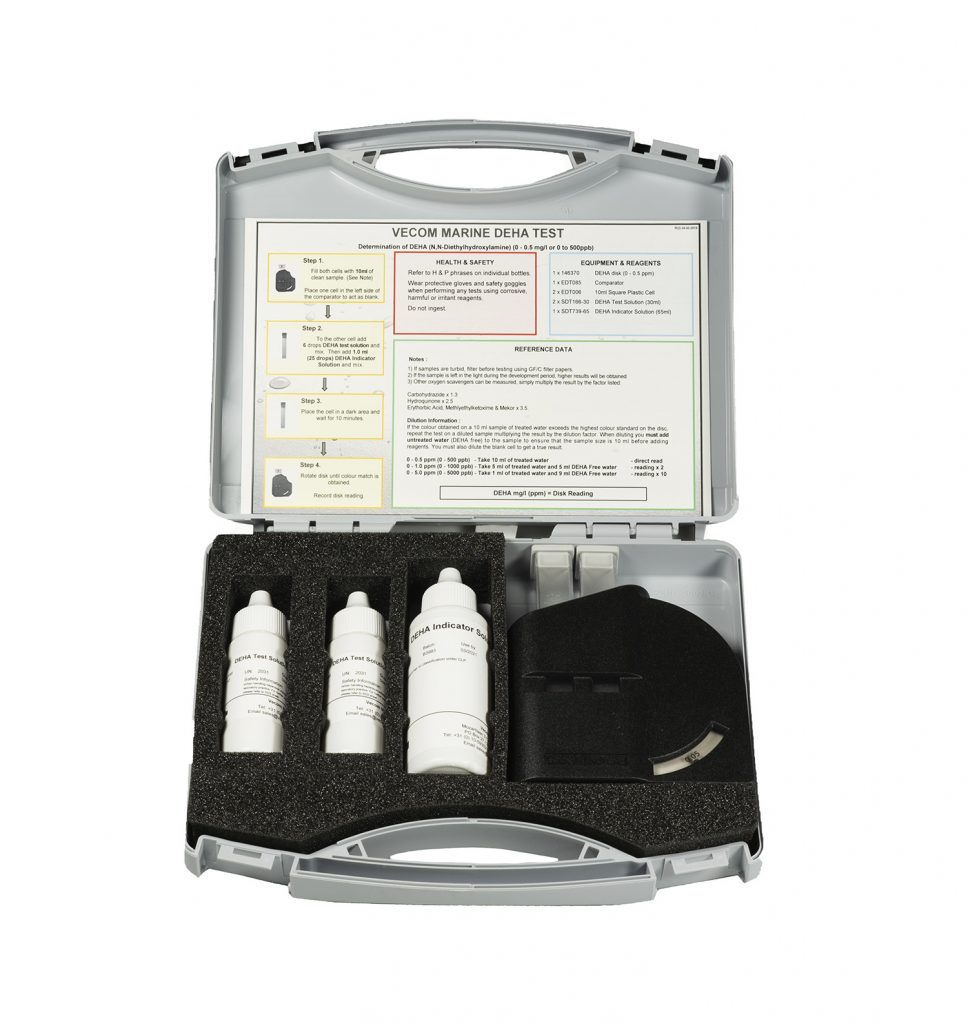 This information is not to be taken as a warranty or representation for which Vecom Marine assumes legal responsibility.
The information is offered solely for your consideration, investigation and verification.