Product description
FOT SLUDGE DISPERSANT is used in both steam and motor vessels burning residual fuel oils.
This new innovated treatment disperses sludge, breaks water in oil emulsions, making the residual fuel more homogeneous for combustion improvement. This product also improves centrifugal separation, atomisation and injector spray pattern.
FOT SLUDGE DISPERSANT is a new generation fuel oil treatment, with a unique ability to disperse the sludge, keeping the pre-combustion system clean and maintenance free.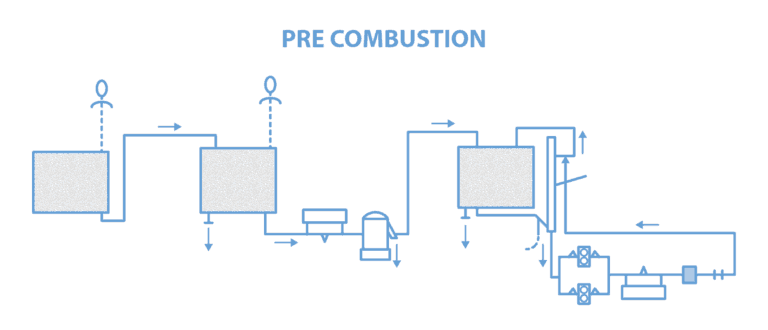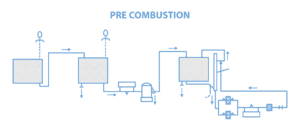 Directions for use
FOT SLUDGE DISPERSANT should only be dosed into the bunker after a compatibility test has been made and if the product is required. The compatibility test kit can be found with the other VECOM MARINE test kits.
FOT SLUDGE DISPERSANT should be dosed directly into the bunker tank prior to bunkering.
During the bunkering process, the product will self-disperse into the remaining fuel and the new bunker fuel.
Please note: We do not recommend dosing the FOT SLUDGE DISPERSANT into the settling tank. As this will take away the sludge dispersant properties from the bunker tank and will create an extra cost for the ship owner, when dry-docking the vessel.
Product dosage
Dosage rates are best determined from the results of the fuel analysis. In this case we recommend using a VECOM MARINE compatibility test kit such as TEST KIT COMPA DENS CHECK.
* The fully compatible blends, with a sediment percentage of less that 0.05%, should not need treatment for incompatibility. ASTM SPOT 1 may cause sludging if the fuels are not bunkered carefully. In this case some treatment may be necessary, especially if problems such as corrosion or water content are apparent.
** We strongly advise to avoid using this fuel if possible.
Standard packing
FOT SLUDGE DISPERSANT is usually available in steel drums of 25 l.
Features & Benefits
Disperses, suspends and prevents sludge build-up in bunker tanks
Keeps the fuel lines and filters cleaner and free of sludge restriction
Stabilises fuel blends, stopping stratification and reducing compatibility issues
Improves centrifugal separation & demulsifies the water from the fuel
Increases combustion efficiency
Reduces ash deposits and soot emissions
Can be used as a cleaner for fuel filters, pre-heaters & burner tips
Minimises corrosion throughout the pre-combustion system
Prevents formation of sludge in tanks, filters, pre-heaters, etc.
Improves atomisation, injector spray pattern and improves combustion
Reduces unburned particles and soot emissions
Improves purifier & clarifier efficiency
Limits fouling of combustion chambers, superheaters, exhaust valves, scavenge ports and turbochargers
Reduces corrosion issue on heating coils, in bunker tanks and in the pre-combustion system
Limits stratification and build-up of sludge due to incompatible fuels
Maintain efficiency of the pre-combustion system & reduce maintenance costs
Can be used to reduce and disperse existing sludge from bunker tanks prior to dry-docking
Suitable for stabilisation of low-sulphur fuels containing biofuels
This information is not to be taken as a warranty or representation for which Vecom Marine assumes legal responsibility.
The information is offered solely for your consideration, investigation and verification.